What All to Include in a Nursery?
To start with, gardening should come within and need to have to be forced on someone to take up as a profession or a business. Though it is an interesting field, it has many pros and cons. So, what is a nursery? Plantation Nursery is supposed to be a place wherein they would have showcased wide varieties of plants and flowers for a fancy price. You can go there and buy plants accordingly. To run a plantation nursery, you should know what to keep it in store such that it is fast moving. You guys might be thinking what all to include in a nursery? Here we will be sharing all the useful stuffs about the topic. Stay tuned!
Stock Those Which Are Fast Moving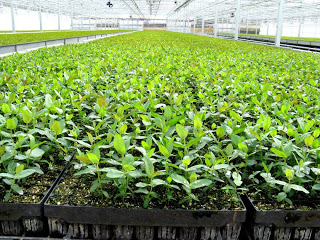 At the start of this business it is very difficult for you to study the market but gradually you will understand what needs to be stocked. Accordingly plan things and then get it stocked. Some of the plants like the money plant, which is supposed to be fast moving, keep it in stock. If you have to consider a place like the Bangalore, there are people who are ready to spend lakhs together to chase their passion. Likewise, you need to keep making these passionate buyers come every now and then to visit your store. You can do this by promoting whatever you're doing on social media like instagram. Facebook might also help but now that it is at the saturation, instagram, telegram, and whatsapp might help increase traffic.
How to Attract Customer?
Irrespective of what business you are into, you have to provide some quality service to your customer to increase your sales. When it comes to nursery, you should know how to arrange those plants to make them look attractive. The way you represent things in front of your customer is also a plus point. The hospitality might also fetch you lot of customers in future. Henceforth, never underestimate any customer because you don't know what potential they live up to.
We hope this answers most of your doubts regarding the What All to Include in a Nursery. Just in case you have any further questions, you can always ask us in the comments. Stay connected to us for more such sections. Thanks for reading!